TESTIMONIALS:

OH MY GOSH, IT'S BEAUTIFUL!
"Oh my gosh, it's beautiful! I love it! Great job. Thank you so so much, I really appreciate all your hard work, and time!"
Froehlich's

THE WEBSITE HAS BEEN GREAT!
"I can't tell you how many 'inquiry forms' we get all the time! Just got TWO more today! This has been an amazing year. The site has been a big help, and brings people right to us vs. calling, and playing phone tag."
Gustafson Pools

MANY VISITORS & COMPLIMENTS
"When we began putting the website together I had no idea that it would turn out so great, let alone the response we would get!"
Limberlost Nursery

HELPFUL LINKS:

Protect Your
Computer Equipment!
Here's a GREAT Referral ... Utilize one of the highest-rated AntiVirus programs available today: ESET Security! Suitable for use by BOTH PC and Apple.

Advertise in
SW Michigan
Promote your business while at the same time reducing your operating expenses! Join the fastest growing website dedicated to Southwest Michigan. Cost: As little as $85.00/year.

HELP LINKS:
Submissions
Exchanges
Stationery
Mailings
Print Design
Web Design
Home Page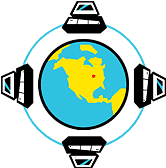 Website Traffic Tips
Increasing the visitors to your website is key to your on-line success. After all, without visitors, what's the point? Having a website without visitors, is like having a party without partygoers.
Fortunately, many of the ways to increase traffic are simple, commonsense tactics that anyone can implement without hiring an expert.
Below are several of the ways with which you can increase your website traffic. With most, the cost is free. With a few, you can increase your website traffic in 24-hours or less!
If your website is NEW, please allow me to repeat this, if your website is NEW, you will certainly want to submit your website address (URL) to all the major search engines.
Each search engine permits you to submit your website address to them for inclusion into their database of Internet sites. Bing, Google, Yahoo, and other search engines typically feature an "Add Yours" link of some kind. You'll need to visit each search engine separately to accomplish your submissions. While there, examine their "Pay Per Click" services to see if this might be a viable option for you.
If your website is a year or more old, we do not recommend that you do any submissions unless you can first verify that your website isn't currently in the search engine database. Re-submitting is often looked at as "spamming the index" and can result in your website being removed, or, worse, banned.
Cost: Free, for the most part ... a few charge a fee.
Positive Points: While this process can be simple, there are many different search engines, directories, and indexes. If you need assistance, please call (269) 428-7062. We can submit your website to all the major search engines, directories, and indexes for only $55.
Negative Points: Again, do not re-submit to any search engines where your website already appears. Another important point, submissions should only take place AFTER your website is finished. If the search engines notice "Coming Soon" or similar phrases, they will usually ignore your submission entirely.
Do you have friends with websites? How about business associates with websites? If so, ask them to exchange links with you. Perhaps adding an "Area Links" or "Associate Links" page to your website.
A few often-overlooked link sources are the associations and clubs where you are a member (even your church!), as well as your suppliers and customers. Each of these link sources can benefit if your business does well. Your contributions to the various associations and clubs will continue, your suppliers can deliver more products to you ... at better pricing, plus, you are able to provide better products and/or services to your customers. Of course the opposite is true if your business doesn't do well.
Exchanging links with those whom you have common ground encourage the search engines to consider such an exchange to be a "vote" in your favor. Link exchanges are the reason the Internet is often referred to as "The Web" since these links are the threads, or strands of a spider's web, that lead people from one website to another. The more connections to you, the more votes you'll have, and the more successful your site will be.
This common ground aspect will play a more significant role if the link exchange is with a site that is in your same line of work. Not so much a competitor, as a "complimentor" to your work. Your visitors will have pre-qualified themselves prior to reaching your site due to their general area of interest. These will be one of your best sources for new business.
Cost: Free ... but can be time intensive.
Positive Points: Exchanging links will be very helpful for increasing your search engine presence by making it easier for the search engines to find your site and, in turn, making it easier for search engine users to find you.
Negative Points: Exchanging links can, again, be time intensive with little or no immediate return on your investment. But stick with it, as the return will certainly be there with time.
Your Business Cards and Stationery are fantastic opportunities to share your website address and email. Include these vital details with each opportunity.
Let's face it; printed items will likely be with us for at least a few more years even with the incredible success of the Internet. Most people still prefer the printed word and will, in fact, print many of the Internet materials they find for later reference.
Cost: Free ... as you are already using such items. Need new business cards or stationery? Please visit our Print Design page.
Once our design is complete, we can either send the files to you or directly to your printer.
Positive Points: There are countless opportunities to give business cards or to follow-up with a letter, make sure that your website address and email are included!
Negative Points: Really ... there aren't any.
Post Cards are one of the least expensive methods to target potential customers, or encourage current customers, to visit your website. Post Cards can be produced for just pennies a piece and require less postage to mail than a standard letter.
Please visit our Print Design page for examples.
To zero-in on only those most apt to become customers, use a targeted database. We can help you develop a database that is based on such criteria as occupation, zip code, area code, business type, employee size, years in business, and more.
Cost: As little as a few pennies each to design and produce with a few more pennies each (actually more like dimes and quarters) to mail. Surprisingly, your biggest cost will be postage -- not production.
Once our design is complete, we can either send the files to you or directly to your printer. One printing company that we highly recommend is PrintRunner.
Positive Points: Targeting only those most likely to become a customer will save you quite a bit of time (and money). Another benefit of Post Cards is that, while receiving discounted postal rates, they are still considered First Class. This provides priority delivery over Bulk Mail, plus any undeliverables are returned and allow you to update your database.
Negative Points: Refer back to the first Positive Point. The success or failure of your mailing will depend on your ability to target potential customers. Keep good records and analyze your results. Test market a few different messages to see what works and what doesn't.
Looking for a custom print design? Visit our Full Color Print Design page!


- Questions or comments? Please contact us. -
(269) 428-7062